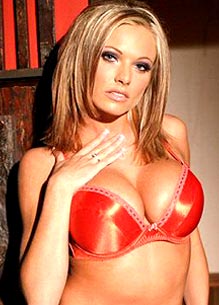 Flack! Flack! Flack! I know I'm going to get some flack for this but I really hate the name Brianna. Bring on the flack you flackers. I asked a friend if she had ever heard the name before? She looked puzzled and said, "Rhiannon"? I said, "No, BRIANNA". She said it sounded like they heard the song Rhiannon and got it wrong.

So I googled it.

"Brianna, tacky, name"

From the list:

"Is the name Brianna a nice name?"

Answer:

No (honestly)

If you are contemplating naming a child, Brianna, just google it and hit the images tab to see what she will become. It's about a one hundred percent chance that she will become a stripper, a hooker and a porn star.

So what are some of the "new" names that you despise?