Vote now in the scientific tabulator to the right, vote for your favorite and vote often. Suggestions are welcome in the comments section of this post. The voting will continue over the weekend and a runoff will take place for the most popular names . Good Luck Contestants and good luck to the puppy who will have to wear this chosen moniker unless I don't like the winner and I toss the whole thing aside. I am leaning toward 2-pack and Algonquin but don't let my opinions influence you in any way. I've tallied the results omitting duplicates and names I just don't like, added a few and these are the finalists,

Algonquin (Gonq)
2-pack
Bugsy
Cha Cha Heels
Chester Brown
Ellington
Farrah
Fester
Grant
Marlowe
Mugsy
Pinch
Pancho
Peter Lorre
Ralph Marie
Ribsy
Rick
Rico Suave
Sidney
Walter

Now for the prizes,

Grand Prize:























A four day ten night all expenses paid luxurious coupon to the hottest new roadside vacation destination, glamorous Tucson, Arizona.

First Runner Up: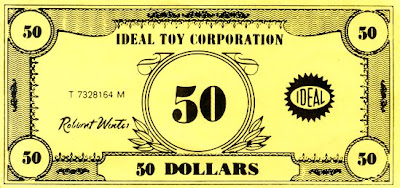 Will receive this Fifty dollar bill.

Second Runner Up:




















A Home Teeth Whitening System (Used).